Best Sellers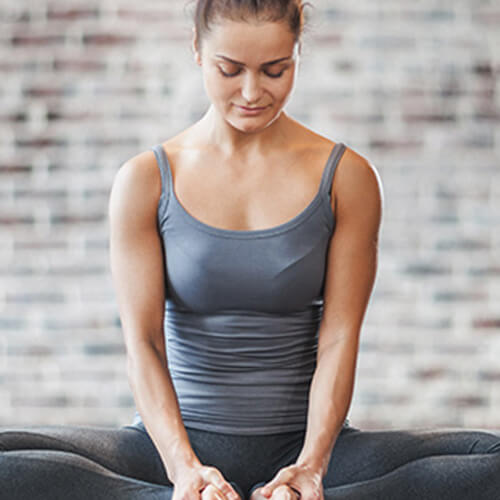 DIET AND WEIGHT LOSS
Losing weight can be a gruelling and boring process and particularly difficult to adopt and maintain a healthy lifestyle. The Myprotein diet and weight loss range dismisses the idea of fad diets and offers convenient and effective products designed to achieve diet goals when paired with an active lifestyle. Whether you want to reduce body fat, build lean muscle or rev your metabolism, you can enjoy low-carb breakfast breakfasts with Instant oats or low-carb double chocolate snacks with Impact diet whey.
VIEW PRODUCTS
Diet
Eating for weight loss should be a gradual and committed process consisting of a nutritionally balanced diet and a healthy lifestyle.
Crash diets, fad diets and all other extreme forms of dieting are not sensible methods of losing weight and can often lead to other health problems as a result of their unbalanced nature. Small and regular meals/snacks should help keep hunger at bay and provide sufficient energy to see you through your day. In order to improve your fat burning potential, a structured training routine should also be employed. Consuming the correct food before training will help you work at your optimal level during exercise and improve your overall results.
Breakfast
Mid-morning snack
Portion of fruit
125g low fat yoghurt
Lunch
50g (uncooked weight) of whole-wheat pasta salad with chicken, tuna or ham in an oil dressing
Portion of fruit
125g low fat yoghurt
2 CLA capsules
Mid-afternoon snack
Pre workout
Post workout
Evening meal
A portion of mixed vegetables or salad
A 125g portion of lean red meat, chicken or salmon
50g (uncooked weight) of whole-wheat pasta or wholegrain rice
2 CLA
This meal plan is suggested for an average male and should be adapted to meet your individual requirements. When planning your diet you should always take into account your current state of health, activity levels and any special dietary requirements. Please ensure you consume plenty of water throughout the day. We do not advocate or promote any specific diet or nutritional plan apart from a varied and healthy diet.
Training
The aim of a fat loss programme is to burn off excess body fat and promote the growth or maintenance of lean body tissue. Training should combine resistance exercise and cardiovascular exercise in order to burn body fat as fuel and encourage a leaner physique. The more lean tissue your body is made up of, the more calories you will burn during exercise. This training programme is based on a frequency of 3 sessions per week. Attempt to have at least one day of rest in between each exercise session. Please seek the advice of a fitness professional regarding the correct form and technique of all the following exercises. Ensure a thorough warm-up is performed before you start the programme and a thorough cool down is performed after the programme. The intensity to which you work during this programme should be based on your current level of fitness. Resistance exercises should be moderately intense and should not elicit complete muscular fatigue upon completion of the specified sets and repetitions.
Cardiovascular Exercise
Interval training is a great way to burn body fat and involves repetitive bouts of high intensity exercise for short periods of time.
Using a rowing machine or a stationary bike, try sprinting for 30 seconds followed by 60 seconds of rest. Repeat this 5-6 times. Perform this once a week.
For the remaining training days, perform any cardiovascular exercise for a total of 45 minutes.
Your cardiovascular exercise may be a single exercise or combination of exercises and can include running, swimming, cycling, rowing, cross-training or any other rhythmic cardiovascular exercise. Work should be performed at around 60-80% maximum heart rate.
Resistance Exercise
You should also perform resistance exercise three times each week.
Below is a sample resistance training workout you can use.
Chest Press: 2 sets of 10-15 reps
Lat Pull-down: 2 sets of 10-15 reps
Squats: 2 sets of 10-15 reps
Shoulder Press: 2 sets of 10-15 reps
Lunges: 2 sets of 10-15 reps
Abdominal Crunches: 2 sets of10-15 reps
We highly recommend seeking the advice of a medical expert before commencing any exercise routine. This training programme should be viewed as a guide only and should be adapted to meet your individual requirements and current level of fitness.