Muscle Building Product Benefits
• Protein shakes are key, all-in-ones and gainers will up your calories alongside a protein hit.
• You need to reach calorie surplus – meaning more meals and healthy snacks throughout the day.

• BCAAs and CLA are a valuable support to training, they deliver essential amino and omega-6 fatty acids.

• Creatine is powerful fuel for your workout, as it's scientifically proven to increase physical performance.
View Full Range
Our Best Muscle Building Products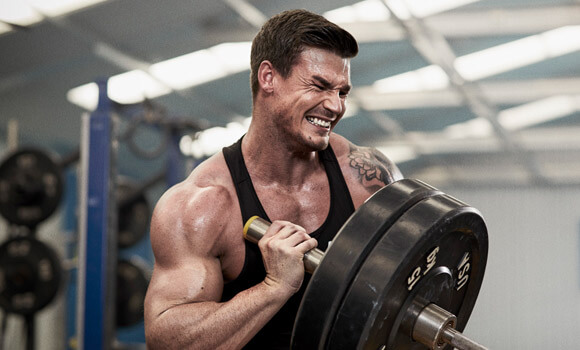 Myles Leask - Fitness Model
"To hit the calories you need to gain mass, you should aim to have 6-7 meals a day. Shakes really help to do this as they're so quick to mix up and have between workouts, or just before you leave the house in the morning."
Shop Myles Top Products
Frequently Asked Questions